We present to you the seventh chapter of the N&G 2022 Yearbook
Meet the authors, find out more about their topic and download the full book.
Cognition
   by
Carlo Agostoni and Silvia Bettocchi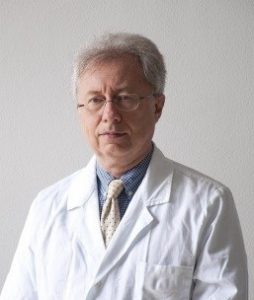 Carlo Agostoni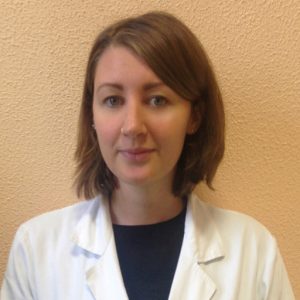 Silvia Bettocchi
Introduction
This chapter includes recent studies performed in the area of nutrition and cognition. Brain growth and cognitive performance are influenced by several factors starting with the periconceptional period and gestation, as well as early childhood. During these critical phases, maternal and infant nutrition, but also other factors influencing neurodevelopment, should be monitored to optimize the offspring cognitive attitude in later life; this topic has been behind our research.
Several articles, published between July 1, 2020 and June 30, 2021 have been evaluated, and the most interesting have been selected. Accordingly, original articles comprising randomized controlled trials (RCTs), observational studies, and reviews regarding the association between specific nutrients, environmental factors, and cognition have been included in this chapter.
The selected articles have been collected into 3 categories, respectively:
a. LC-PUFA
b. Micronutrients
c. Nutrients and environment
Key Referenced Articles
LC-PUFA
Maternal supply of both arachidonic and docosahexaenoic acids is required for optimal neurodevelopment
Basak S, Mallick R, Banerjee A, Pathak S, Duttaroy AK
Nutrients 2021;13:2061
Impact of omega-3 fatty acid DHA and EPA supplementation in pregnant or breast-feeding
women on cognitive performance of children: systematic review and meta-analysis
Lehner A, Staub K, Aldakak L, Eppenberger P, Rühli F, Martin RD, Bender N
Nutr Rev 2021;79:585–598
Maternal dietary intake of fish and PUFAs and child neurodevelopment at 6 months and 1 year of age: a nationwide birth cohort – the Japan Environment and Children's Study (JECS)
Hamazaki K, Matsumura K, Tsuchida A, Kasamatsu H, Tanaka T, Ito M, Inadera H, Japan
Environment and Children's Study Group
Am J Clin Nutr 2020;112:1295–1303
Effect of omega-3 long chain polyunsaturated fatty acids (n-3 LCPUFA) supplementation on
cognition in children and adolescents: a systematic literature review with a focus on n-3
LCPUFA blood values and dose of DHA and EPA
van der Wurff ISM, Meyer BJ, de Groot RHM
Nutrients 2020;12:3115
Micronutrients
Maternal iron status in pregnancy and child health outcomes after birth: a systematic review and meta-analysis
Quezada-Pinedo HG, Cassel F, Duijts L, Muckenthaler MU, Gassmann M, Jaddoe VWV, Reiss IKM,
Vermeulen MJ
Nutrients 2021;13:2221
Maternal prenatal vitamin B12 intake is associated with speech development and mathematical abilities in childhood
Golding J, Gregory S, Clark R, Iles-Caven Y, Ellis G, Taylor CM, Hibbeln J
Nutr Res 2021;86:68–78
Effects of vitamin B12 supplementation on neurodevelopment and growth in Nepalese infants: a randomized controlled trial
Strand TA, Ulak M, Hysing M, Ranjitkar S, Kvestad I, Shrestha M, Ueland PM, McCann A,
Shrestha PS, Shrestha LS, Chandyo RK
PLoS Med 2020;17:e1003430
Pre-pregnancy iodized salt improved children's cognitive development in randomized trial in Ethiopia
Mohammed H, Marquis GS, Aboud F, Bougma K, Samuel A
Matern Child Nutr 2020;16:e12943
Impact of iodine supplementation during preconception, pregnancy and lactation on maternal thyroid homeostasis and offspring psychomotor development: protocol of the
IodineMinho prospective study
Lopes-Pereira M, Roque S, Costa P, Quialheiro A, Santos NC, Goios A, Vilarinho L, Correia-Neves M, Palha JA
BMC Pregnancy Childbirth 2020;20:693
Nutritional support of neurodevelopment and cognitive function in infants and young children – an update and novel insights
Cohen Kadosh K, Muhardi L, Parikh P, Basso M, Jan Mohamed HJ, Prawitasari T, Samuel F, Ma G, Geurts JM
Nutrients 2021;13:199
Nutrients and Environment
Diet quality indices and their associations with health-related outcomes in children and adolescents: an updated systematic review
Dalwood P, Marshall S, Burrows TL, McIntosh A, Collins CE
Nutr J 2020;19:118
Early childhood education and care-based healthy eating interventions for improving child diet: a systematic review protocol
Jackson J, Wolfenden L, Grady A, Lum M, Leonard A, McCrabb S, Hall A Pearson N, Barnes C, Yoong SL
Syst Rev 2020;9:181
A meta-analysis of stressors from the total environment associated with children's general cognitive ability
Nilsen FM, Ruiz JDC, Tulve NS
Int J Environ Res Public Health 2020;17:5451
Association of lifestyle factors and neuropsychological development of 4-year-old children
O'Connor G, Julvez J, Fernandez-Barrés S, Navarrete-Muñoz EM, Murcia M, Tardón A, Galán IR,
Amiano P, Ibarluzea J, Garcia-Esteban R, Vrijheid M, Sunyer J, Romaguera D
Int J Environ Res Public Health 2020;17:5668
Diet and lifestyle factors associated with cognitive performance in college students
Pilato IB, Beezhold B, Radnitz C
J Am Coll Health 2020 Dec 15:1–7. doi: 10.1080/07448481.2020.1847118. Epub ahead of print
Mediterranean diet, mindfulness-based stress reduction and usual care during pregnancy for reducing fetal growth restriction and adverse perinatal outcomes: IMPACT BCN
(improving mothers for a better prenatal care trial Barcelona): study protocol for a randomized controlled trial
Crovetto F, Crispi F, Borras R, Paules C, Casas R, Martín-Asuero A, Arranz A, Vieta E, Estruch R, Gratacós E
Trials 2021;22:362
Early life experiences and trajectories of cognitive development
McCormick BJJ, Caulfield LE, Richard SA, Pendergast L, Seidman J, Maphula A, Koshy B, Blacy L,
Roshan R, Nahar B, Shrestha R, Rasheed M, Svensen E, Rasmussen Z, Scharf RJ, Haque S,
Oria R Murray-Kolb LE; MAL-ED NETWORK INVESTIGATORS
Pediatrics 2020; 146: e20193660