Epigenetics, Nutrition and Growth
We present to you the fifth chapter of the N&G 2022 Yearbook!
Meet the authors, find out more about their topic and download the full book.
Epigenetics, Nutrition and Growth
by
Berthold Koletzko and Mohammed El Sharkawy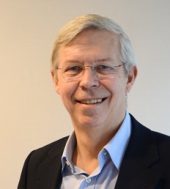 Berthold Koletzko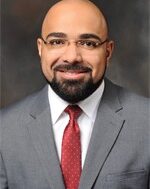 Mohammed El Sharkawy
Introduction
Convincing evidence has accumulated to demonstrate a variety of early developmental programming effects of environmental stimuli, including metabolic and nutritional exposures, on the developing organism, with lasting effects on later health, well-being, performance and disease risks up until old age. Exposure before and during pregnancy and in infancy and childhood appear to be particularly impactful. Epigenetic biochemical modifications of the human genome are a key mechanism regulating gene expression and hence biological functions, and could be one important mechanism underlying lasting metabolic programming effects of early exposures on later outcomes. We performed a search in the US National Library of Medicine (PubMed) with the search terms "(epigenetic*) AND ((nutrit*) OR (growth))" and filter "human" for the years 2020 and 2021, which revealed 2,641 hits. These were hand searched by B.K., and 13 publications were subjectively selected based on interest and relevance to human nutrition and growth. In the human studies found, DNA methylation (DNAm), a particularly stable epigenetic mechanism, was the most widely studied epigenetic modification. Most of the published studies were of an observational nature, whereas only relatively limited data are available on DNAm effects of randomized controlled interventions. Eight of the included studies relate to prenatal
exposures, whereas five relate to postnatal life, reflecting our overall impression that more research focusses on studies performed in pregnancy and at birth. Exploring in more detail the impact of exposures during infancy and childhood may offer further opportunities,
considering the potential for preventive interventions.
Key Referenced Articles
Association of maternal DNA methylation and offspring birthweight
Kheirkhah Rahimabad P, Arshad SH, Holloway JW, Mukherjee N, Hedman A, Gruzieva O, Andolf E,
Kere J, Pershagen G, Almqvist C, Jiang Y, Chen S, Karmaus W
Reprod Sci 2021;28:218–227
Maternal dysglycaemia, changes in the infant's epigenome modified with a diet
and physical activity intervention in pregnancy: secondary analysis of a
randomised control trial
Antoun E, Kitaba NT, Titcombe P, Dalrymple KV, Garratt E, Barton SJ, Murray R, Seed PT,
Holbrook JD, Kobor MS, Lin DT, MacIsaac JL, Burdge GC, White SL, Poston L, Godfrey KM,
Lillycrop KA, UPBEAT Consortium
PLoS Med 2020;17:e1003229
Lifestyle intervention in pregnant women with obesity impacts cord blood DNA
methylation, which associates with body composition in the offspring
Jonsson J, Renault KM, Garcia-Calzon S, Perfilyev A, Estampador AC, Norgaard K, Lind MV, Vaag A,
Hjort L, Michaelsen KF, Carlsen EM, Franks PW, Ling C
Diabetes 2021;70:854–866
Effect of maternal preconceptional and pregnancy micronutrient interventions
on children's DNA methylation: findings from the EMPHASIS study
Saffari A, Shrestha S, Issarapu P, Sajjadi S, Betts M, Sahariah SA, Tomar AS, James P, Dedaniya A,
Yadav DK, Kumaran K, Prentice AM, Lillycrop KA, Fall CHD, Chandak GR, Silver MJ, the EMPHASIS
Study Group
Am J Clin Nutr 2020;112:1099–1113
Epigenome-wide association meta-analysis of DNA methylation with coffee and
tea consumption
Karabegović I, Portilla-Fernandez E, Li Y, Ma J, Maas SCE, Sun D, Hu EA, Kuhnel B, Zhang Y,
Ambatipudi S, Fiorito G, Huang J, Castillo-Fernandez JE, Wiggins KL, de Klein N, Grioni S,
Swenson BR, Polidoro S, Treur JL, Cuenin C, Tsai PC, Costeira R, Chajes V, Braun K, Verweij N,
Kretschmer A, Franke L, van Meurs JBJ, Uitterlinden AG, de Knegt RJ, Ikram MA, Dehghan A,
Peters A, Schottker B, Gharib SA, Sotoodehnia N, Bell JT, Elliott P, Vineis P, Relton C, Herceg Z,
Brenner H, Waldenberger M, Rebholz CM, Voortman T, Pan Q, Fornage M, Levy D, Kayser M,Ghanbari M
Nat Commun 2021;12:2830
Effect of prenatal exposure to phthalates on epigenome-wide DNA methylations in cord blood and implications for fetal growth: the Hokkaido Study on Environment and Children's Health
Miura R, Ikeda-Araki A, Ishihara T, Miyake K, Miyashita C, Nakajima T, Kobayashi S, Ishizuka M,
Kubota T, Kishi R
Sci Total Environ 2021;783:147035
Prenatal fine particulate matter exposure, placental DNA methylation changes, and fetal growth
Zhao Y, Wang P, Zhou Y, Xia B, Zhu Q, Ge W, Li J, Shi H, Xiao X, Zhang Y
Environ Int 2021;147:106313
IGF1 gene is epigenetically activated in preterm infants with intrauterine growth restriction
Kantake M, Ikeda N, Nakaoka H, Ohkawa N, Tanaka T, Miyabayashi K, Shoji H, Shimizu T
Clin Epigenetics 2020;12:108
Association between breastfeeding and DNA methylation over the life course: findings from the Avon Longitudinal Study of Parents and Children (ALSPAC)
Hartwig FP, Davey Smith G, Simpkin AJ, Victora CG, Relton CL, Caramaschi D
Nutrients 2020;12:3309
Epigenome-wide association of infant feeding and changes in DNA methylation from birth to 10 years
Mallisetty Y, Mukherjee N, Jiang Y, Chen S, Ewart S, Arshad SH, Holloway JW, Zhang H, Karmaus W
Nutrients 2020;13:99
Shared DNA methylation signatures in childhood allergy: the MeDALL study
Xu CJ, Gruzieva O, Qi C, Esplugues A, Gehring U, Bergstrom A, Mason D, Chatzi L, Porta D,
Lodrup Carlsen KC, Baiz N, Madore AM, Alenius H, van Rijkom B, Jankipersadsing SA,
van der Vlies P, Kull I, van Hage M, Bustamante M, Lertxundi A, Torrent M, Santorelli G, Fantini MP,
Hovland V, Pesce G, BIOS Consortium, Fyhrquist N, Laatikainen T, Nawijn MC, Li Y, Wijmenga C,
Netea MG, Bousquet J, Anto JM, Laprise C, Haahtela T, Annesi-Maesano I, Carlsen KH, Gori D,
Kogevinas M, Wright J, Soderhall C, Vonk JM, Sunyer J, Melen E, Koppelman GH2
J Allergy Clin Immunol 2021;147:1031–1040
Childhood DNA methylation as a marker of early life rapid weight gain and subsequent overweight
Robinson N, Brown H, Antoun E, Godfrey KM, Hanson MA, Lillycrop KA, Crozier SR, Murray R,
Pearce MS, Relton CL, Albani V, McKay JA
Clin Epigenetics 2021;13:8
DNA methylation and body mass index from birth to adolescence: meta-analyses of epigenome-wide association studies
Vehmeijer FOL, Kupers LK, Sharp GC, Salas LA, Lent S, Jima DD, Tindula G, Reese S, Qi C,
Gruzieva O, Page C, Rezwan FI, Melton PE, Nohr E, Escaramis G, Rzehak P, Heiskala A, Gong T,
Tuominen ST, Gao L, Ross JP, Starling AP, Holloway JW, Yousefi P, Aasvang GM, Beilin LJ,
Bergstrom A, Binder E, Chatzi L, Corpeleijn E, Czamara D, Eskenazi B, Ewart S, Ferre N, Grote V,
Gruszfeld D, Haberg SE, Hoyo C, Huen K, Karlsson R, Kull I, Langhendries JP, Lepeule J, Magnus MC,
Maguire RL, Molloy PL, Monnereau C, Mori TA, Oken E, Raikkonen K, Rifas-Shiman S, Ruiz-Arenas C,
Sebert S, Ullemar V, Verduci E, Vonk JM, Xu CJ, Yang IV, Zhang H, Zhang W, Karmaus W, Dabelea D,
Muhlhausler BS, Breton CV, Lahti J, Almqvist C, Jarvelin MR, Koletzko B, Vrijheid M, Sorensen TIA,
Huang RC, Arshad SH, Nystad W, Melen E, Koppelman GH, London SJ, Holland N, Bustamante M,
Murphy SK, Hivert MF, Baccarelli A, Relton CL, Snieder H, Jaddoe VWV, Felix JF
Genome Med 2020;12:105