Nutrition and Growth in Chronic Diseases
We present to you the eighth chapter of the N&G 2022 Yearbook
Meet the authors, find out more about their topic and download the full book.
Nutrition and Growth in Chronic Disease
by
Anat Guz-Mark & Raanan Shamir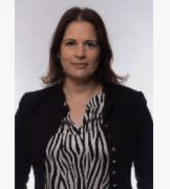 Anat Guz- Mark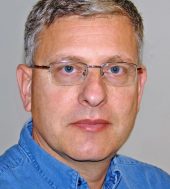 Raanan Shamir
Introduction
Chronic diseases that occur during childhood and adolescence can be associated with adverse effects on nutritional status, body composition, bone health, and growth patterns throughout this period of life. Growth impairment is a common feature of different chronic diseases in children, resulting from various contributing factors, including inflammatory processes, inadequate intake or absorption of macro- and micronutrients, high energy requirements during illness, and treatment-related adverse effects. We have selected and reviewed nine leading articles for this chapter, published over the last year, focusing on different nutritional and growth aspects in several childhood chronic diseases: celiac disease, inflammatory bowel disease, and attention-deficit/hyperactivity disorder. From a plethora of published research, these articles provide a diverse representation of different contemporary issues including topics on micronutrient deficiencies, metabolic bone disease, as well as growth patterns and challenges in different diseases. We hope that this small selection of papers will stimulate our readers to explore other papers in the selected topics as well as the effect of nutrition on growth in other chronic diseases that were not covered this year due to limited space.
Key Referenced Articles
Celiac Disease
Micronutrient deficiencies in children with coeliac disease; a double-edged sword of both untreated disease and treatment with gluten-free diet
McGrogan L, Mackinder M, Stefanowicz F, Aroutiounova M Catchpole A2, Wadsworth J, Buchanan
E, Cardigan T, Duncan H, Hansen R, Russell RK, Edwards CA, Talwar D, McGrogan P, Gerasimidis K
Clin Nutr 2021;40:2784–2790
Significant improvement in bone mineral density in pediatric celiac disease: even at six
months with gluten-free diet
Gerenli N, Dursun F, Celtik C, Kırmızıbekmez H
J Pediatr Endocrinol Metab 2020;34:341–348
Childhood growth prior to screen-detected celiac disease: prospective follow-up of an atrisk birth cohort
Stahl MG, Dong F, Lamb MM, Waugh KC, Taki I, Stordal K, Stene LC, Rewers MJ, Liu E, Norris JM, Marild K
Scand J Gastroenterol 2020;55:1284–1290
Inflammatory Bowel Disease
Trends in anemia, iron, therapy, and transfusion in hospitalized pediatric patients with inflammatory bowel disease
Jacobson-Kelly AE, Stanek JR, Powers JM, Dotson JL, O'Brien SH, J Pediatr 2020;222:141–145.e1
Anemia in children with inflammatory bowel disease: a position paper by the IBD committee of the North American Society of Pediatric Gastroenterology, Hepatology and Nutrition
Goyal A, Zheng Y, Albenberg LG, Stoner NL, Hart L, Alkhouri R, Hampson K, Ali S, Cho-Dorado M, Goyal RK, Grossman A
J Pediatr Gastroenterol Nutr 2020;71:563–582
Growth, puberty, and bone health in children and adolescents with inflammatory bowel disease
Jin HY, Lim JS, Lee Y, Choi Y, Oh SH, Kim KM, Yoo HW, Choi JH
BMC Pediatr 2021;21(1):35
Diagnostic delay is associated with complicated disease and growth impairment in paediatric Crohn's disease
Ricciuto A, Mack DR, Huynh HQ, Jacobson K, Otley AR, deBruyn J, El-Matary W, Deslandres C, Sherlock ME, Critch JN, Bax K, Jantchou P, Seidman EG, Carman N, Rashid M, Muise A, Wine E, Carroll MW, Lawrence S, Van Limbergen J, Benchimol EI, Walters TD, Griffiths AM, Church PC
J Crohns Colitis 2021;15:419–431
Attention-Deficit/Hyperactivity Disorder
Long term methylphenidate exposure and growth in children and adolescents with ADHD: a systematic review and meta-analysis
Carucci S, Balia C, Gagliano A, Lampis A, Buitelaar JK, Danckaerts M, Dittmann RW, Garas P, Hollis C, Inglis S, Konrad K, Kovshoff H, Liddle EB, McCarthy S, Nagy P, Panei P, Romaniello R, Usala T, Wong ICK, Banaschewski T, Sonuga-Barke E, Coghill D, Zuddas A; ADDUCE Consortium
Neurosci Biobehav Rev 2021;120:509–525
A randomized controlled trial of interventions for growth suppression in children with attention-deficit/hyperactivity disorder treated with central nervous system stimulants
Waxmonsky JG, Pelham WE 3rd, Campa A, Waschbusch DA, Li T, Marshall R, Babocsai L, Humphery H, Gnagy E, Swanson J, Hanć T, Fallahazad N, Pelham WE Jr, J Am Acad Child Adolesc Psychiatry 2020;59:1330–1341