Stunting of Growth in Developing Countries
We present to you the second chapter of the N&G 2022 Yearbook – Stunting of Growth in Developing Countries.
Meet the authors, find out more about their topic and download the full book.
Stunting of Growth in Developing Countries

by
Helen Nabwera, Martha Mwangome and Andrew Prentice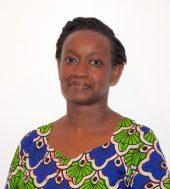 Helen Nabwera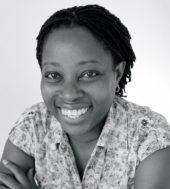 Martha Mwangome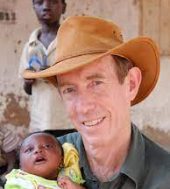 Andrew Prentice
Introduction
Stunting, defined as length for age more than 2 standard deviations below the median for the World Health Organization (WHO) growth reference standards, is an indicator of chronic malnutrition associated with adverse health and cognitive outcomes during childhood that persist into adulthood. In 2020, 149 million children were stunted [1].
As with previous years, the rate of decline has been disappointingly slow, therefore the global target of reducing
the number of children aged under 5 years who are stunted to 100 million by 2025 will not be met [1]. Only 25% of countries were on track to meet the UN Sustainable Development Goal (SDG) target for stunting in 2020, with the largest proportion being in the WHO region of Asia versus less than 10% in Africa [1].
However, for many low- and middleincome countries (LMICs) with fragile economies and majority vulnerable populations, any progress that had been made towards addressing the immediate and underlying causes of stunting, such as access to adequate nutrition for women and their infants, quality maternal and child health services, and poverty reduction, has been reversed as resources have been diverted to dealing with the severe acute respiratory syndrome coronavirus 2 (SARS-CoV-2) pandemic [2].
Although the full impact of the pandemic has not yet been accounted for in the current global trends for stunting, we expect it to be severe and sustained for years to come [2]. Therefore, significant investment in addressing both the nutrition-
sensitive and nutrition-specific causes of stunting will be required in countries hardest hit. Indeed, as many LMICs are unlikely to meet any of the UN SDG targets for health, nutrition, poverty, and climate among others, there is now a call to consider revising the SDGs in the context of the social and economic devastation that the pandemic has caused [3].
There is therefore an urgent need to design and implement innovative strategies to address childhood stunting underpinned by a better understanding of the complex mechanisms of early childhood stunting in different contexts, particularly those where there has been limited progress in reducing the rates. In this chapter, we have selected recently published papers on stunting and growth in childhood based on research that seeks to elucidate the mechanisms of early childhood
stunting and its impact on long-term growth and cognitive outcomes.
We also include recent data on regional patterns of childhood stunting, highlighting how between- and within-country inequities influence the trends that are observed over time. We also consider the often-overlooked nutritional needs of children with cerebral palsy and highlight the need to generate evidence for targeted community-level interventions for them.
We include data on recently completed intervention trials of both nutrition-sensitive and nutrition-specific interventions targeted at various timepoints in the lifespan, including preconception, pregnancy, and early infancy. In the perspectives, we consider the role of effectiveness trials in the design and implementation of integrated evidence-based interventions
to address childhood stunting.
Key Referenced Articles
Trends and Pathways
Factors associated with stunting among children under 5 years in five South Asian countries
(2014–2018): analysis of demographic health surveys
Wali N, Agho KE, Renzaho AMN
Nutrients 2020;12:3875
A multilevel analysis of individual, household and community level factors on stunting
among children aged 6–59 months in Eswatini: a secondary analysis of the Eswatini 2010 and 2014 Multiple Indicator Cluster Surveys
Simelane MS, Chemhaka GB, Zwane E
PLoS One 2020;15: e0241548
Machine learning model demonstrates stunting at birth and systemic inflammatory
biomarkers as predictors of subsequent infant growth – a four-year prospective study
Harrison E, Syed S, Ehsan L, Iqbal NT, Sadiq K, Umrani F, Ahmed S, Rahman N, Jakhro S, Ma JZ,
Hughes M, Ali SA
BMC Pediatr 2020;20:498
Adaptation of the small intestine to microbial enteropathogens in Zambian children with stunting
Amadi B, Zyambo K, Chandwe K, Besa E, Mulenga C, Mwakamui S, Siyumbwa S, Croft S, Banda R,
Chipunza M, Chifunda K, Kazhila L, VanBuskirk K, Kelly P
Nat Microbiol 2021;6:445–454
Nutritional status of children with cerebral palsy in remote Sumba Island of Indonesia:
a community-based key informants study
Jahan I, Muhit M, Hardianto D, Karim T, Al Imam MH, Das MC, Smithers-Sheedy H, Badawi N, Khandaker G
Disabil Rehabil 2021;43:1819–1828
Campylobacter colonization, environmental enteric dysfunction, stunting, and associated risk factors among young children in rural Ethiopia: a cross-sectional study from the Campylobacter Genomics and Environmental Enteric Dysfunction (CAGED) project
Chen D, McKune SL, Singh N, Yousuf Hassen J, Gebreyes W, Manary MJ, Bardosh K, Yang Y, Diaz
N, Mohammed A, Terefe Y, Roba KT, Ketema M, Ameha N, Assefa N, Rajashekara G, Deblais L,
Ghanem M, Yimer G, Havelaar AH
Front Public Health 2021;8:615793
Does use of solid fuels for cooking contribute to childhood stunting? A longitudinal data
analysis from low- and middle-income countries
Upadhyay AK, Srivastava S, Mishra V
J Biosoc Sci 2021;53:121-136
Consequences Not water, sanitation and hygiene practice, but timing of stunting is associated with
recovery from stunting at 24 months: results from a multi-country birth cohort study
Das S, Fahim SM, Alam MA, Mahfuz M, Bessong P, Mduma E, Kosek M, Shrestha SK, Ahmed T
Public Health Nutr 2021;24:1428–1437
Stunting in infancy, pubertal trajectories and adult body composition: the Birth to Twenty
Plus cohort, South Africa
Chidumwa G, Said-Mohamed R, Nyati LH, Mpondo F, Chikowore T, Prioreschi A, Kagura J, Ware
LJ1, Micklesfield LK, Norris SA
Eur J Clin Nutr 2021;75:189-197
Interventions
Impact evaluation of a comprehensive nutrition program for reducing stunting in children
aged 6–23 months in rural Malawi
Christian P, Hurley KM, Phuka J, Kang Y, Ruel-Bergeron J, Buckland AJ, Mitra M, Wu L, Klemm R, West KP J Nutr 2020;150:3024–3032
Evaluation of an unconditional cash transfer program targeting children's first-1,000-days
linear growth in rural Togo: a cluster-randomized controlled trial
Briaux J, Martin-Prevel Y, Carles S, Fortin S1, Kameli Y, Adubra L, Renk A, Agboka Y, Romedenne M, Mukantambara F, Van Dyck J, Boko J, Becquet R, Savy M PLoS Med 2020;17:e1003388
Community-based interventions to reduce child stunting in rural Guatemala: a quality improvement model
Juarez M, Dionicio C, Sacuj N, Lopez W, Miller AC, Rohloff P
Int J Environ Res Public Health2021;18:773