We are pleased to present the N&G 2023 Best Abstract Awards
The N&G award recognizes young physicians for their work in two categories: Infancy and Obesity. The awards are supported by an educational grant from the NNI (Nestlé Nutrition Institute) for the best abstracts submitted to the 10th International Conference on Nutrition & Growth.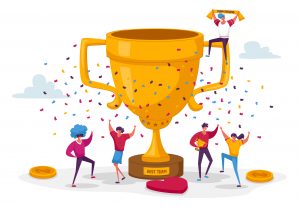 The award recipients, selected by the N&G scientific committee,  will be presented during the Opening Address.
Each abstract will receive a €5,000 prize.
Join us in congratulating the winners:
The Obesity Best N&G Research Award
Winner: Ms. Hanna de Ruyter 
Affiliation: Department of Obstetrics and Gynecology, Helsinki University
Abstract title: ASSOCIATION BETWEEN MATERNAL FACTORS AND RISK OF METABOLIC-ASSOCIATED FATTY LIVER DISEASE IN OFFSPRING
MAFLD is now the most common chronic hepatic condition in childhood and adolescence. It can partly, but not wholly, be attributed to increased rates of obesity and genetic predisposition. According to the DOHaD hypotheses, intrauterine environment can predispose to diseases in later life. Maternal pregestational overweight/obesity has already been identified as an independent risk factor for MAFLD in childhood. The role of other maternal and pregnancy-related factors are still unclear.
We compared associations of a broad scope of maternal, pregnancy- and birth-related factors in a case-control setting in a population of overweight/obese children aged 2-16 yrs, and identified a significant association between maternal gestational hypertension and MAFLD in adolesence. In multivariate modeling, also maternal smoking during pregnancy, and pre-eclampsia, were associated with an increased risk.
Introduction
Hanna de Ruyter is a MD, specialized in Obstetrics and Gynecology, and a PhD student at Tampere Center for Child, Adolescent and Maternal Health Research, at the University of Tampere in Finland. This study was the preliminary publication from a multidisciplinary research collaboration which has several plans for the future: utilizing larger existing cohorts in the field of translational research, investigating the role of dietary factors, and carefully planning interventions to target obesity-related morbidity in pregnancy and childhood.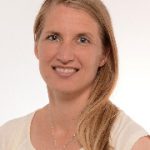 The Neonatal & Prematurity Best N&G Research Award
Winner: Dr. Heidi E. Karpen
Affiliation: Emory University/Children's Healthcare of Atlanta
Abstract title: EFFECTS OF AN EXCLUSIVE HUMAN MILK DIET IN CRITICALLY ILL TERM SURGICAL INFANTS
Her research has been focused on nutrition, breastmilk and breastfeeding and their roles during intestinal rehabilitation in infants with acquired and congenital gastrointestinal disorders. She is also an active member of the Children's Hospital Neonatal Consortium Gastroschisis, Breastmilk and Intestinal Rehabilitation Groups which focus on quality improvement methods for Level IV NICU patients. She is currently working to establish the first non-profit donor milk bank for the state of Georgia.
Introduction
Dr. Karpen is an Associate Professor of Pediatrics and Associate Director of the Neonatal-Perinatal Medicine Fellowship Training Program in the Division of Neonatology at Emory University School of Medicine and Children's Healthcare of Atlanta, in Atlanta, GA. She has been a practicing neonatologist for nearly 25 years in Level III and IV NICUs at Yale University and Baylor College of Medicine before coming to Emory in 2011. She has been active in all three pillars of academics: research, medical education and clinical care and has authored numerous publications on nutrition, breastmilk, medical education and quality improvement.